In the service of the family
[When you are dedicated to work or you live far from your family, communication about health, illness and old age takes on a completely new dimension.]
The institute represents the interests of the family in situations that arise at home and at work due to illness and old age.
The second specialty of the Institute is participation in the retirement planning process with the aim of preserving an active life, protecting and capitalizing the acquired values.
The Institute supports effective communication within families and takes over communication between family and institutions!
In the Institute, you can anonymously ask for opinions and suggestions, regardless of where you live and whether you know foreign languages!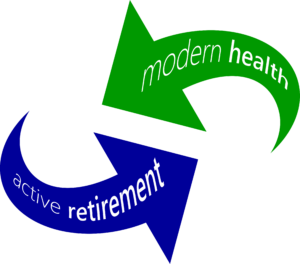 Feel safe in situations that arise due to illness in the family and at work!
Plan and enjoy an active retirement, preserve and capitalize your acquired values!
Modern health
[Added-value to health]
To feel safe in situations that arise due to illness in the family and at work you should:
think and act calmly and with confidence;

understand which experts and what products or services are needed;

realize information, documents and correspondence;

get understandable interpretations or translations;

reduce administrative challenges;

avoid unnecessary services;

reduce work absence;

to know the possibilities for payment across the borders;

manage healthcare costs…and several other details, too!
Active retirement
[Added-value to retirement]
To enjoy an active retirement, preserve and capitalize your acquired values, it is good to:
stay active and productive;

anticipate and plan on time;

meet new people and visit new places;

realize age-related situations;

learn new communication between family members;

adopt new communication between family and health care professionals, employers, insurances, as well as authorities;

understand when and what products or services are needed in old age;

consciously manage your rights and obligations.
For modern clients
[who are dedicated to their work and who value family care]
understand
Institute helps you understand complicated health and social systems to be able to manage processes in the family.
plan
Institute accompanies you in the planning of active retirement to preserve and capitalize your acquired values.
participate
The Institute encourages the use of new technologies to maintain your active role in society.
Across all professions
[Our clients enjoy the benefits of a transdisciplinary, interdisciplinary and multidisciplinary approach. Read about in Questions and Answers.]
Institute special features
[The Institute particularly responds to the demands of the people living abroad and their families in native land by practicing a transdisciplinary approach and using a number of communication tools.]
anonymity
Innovative identity protection enables to choose completely anonymous participation in communication.
translations
Thanks to translations and interpreting, all beneficiaries are in an equal position regardless of knowledge of foreign languages!
availability
Online and live communication provides easy and quick access to the opinions of different experts from more than 20 countries!
What our experts say
or, why is practicing a transdisciplinary approach important.
Why only think when an employee is sick? Why don't I start two steps earlier and do health prevention so that my good employees don't even get sick?

Peter Reinbacher

Expert in company pension plan systems, as well as in the insurance sector for preventive healthcare

I like to combine different things, practically different sectors, we can look at people's problems at the same time and thus implement visions into the world.

Claudia Schwarzkopf

Executive director of the "Schwarzkopf Institute"

The administrative burden... it has been estimated that it takes on average 20 days in each national contact point only to receive a request from the patient - imagine how long the whole process will take!

Ilaria Giannico

UEHP – European Union - Private Hospitals

Emigrants use economic and social capital to access better care in their homeland mostly private healthcare (out-of-pocket payments) but also sometimes in public healthcare.

Dr. Sabina Stan

Expert for cross-border patient mobility in the context of east-west intra-European migration

So first of all the information, second is to make communication. This event is important to bring people together, and I have seen people from different industries participating.

Dr. Fawzi Al-Hammouri

Honorary President of the Global Healthcare Travel Council

Today's world is full of false, cold and constructed connections. People are linked to idols, values, technologies, and in fact, we can not live without qualitative relationships with people. This is what we all need.

Prof. Stjepan Orešković

Director of the WHO-Collaborating-Center

Now I am here in Vienna but I still have to run my practice (Maryland and Texas) because we do have not enough doctors and nurses. Telemedicine allows me to stay in communication with my patients.

Dr. Susan E. Wozniak

Expert in geriatric surgery, wound care, integrative medicine and the post-acute care setting

In the European Union a 100 Billion Euros on average are lost for society due to undertreatment in allergies. We need to get information to the public.

Prof. Dr. med. Dr. h.c. Torsten Zuberbier

Spokesman of the Comprehensive Allergy Center Charité Charité – Universitätsmedizin Berlin

In ordination I have often seen that something in the patient's family is incorrect and I can't help the person standing in front of me. One entrepreneur must be healthy, but I can't intervene because "something was in the air".

Dr. Marijan Gjukić

Physician, an expert in transdisciplinary and international health and aging-related communication

The medicinal person is unfortunately mostly talking another language than the health economist, and altogether a whole different language than that one that the health politician understands.

Dr. Andrea Vincenzo Braga

Chairman of the Austrian, and Vice-president of the Swiss Society for Telemedicine and eHealth

Within the EU, we have unequal conditions in the labor market and unequal conditions for healthcare utilization.

Dr. Sabina Stan

Expert for cross-border patient mobility in the context of east-west intra-European migration

When dealing with crises and difficult situations, you can't know everything, but you need to understand everything!

Dr. Marijan Gjukić

Founder of Institute for modern health and active retirement

Something is missing between the clinics and externally. To maintain the satisfaction or to improve the satisfaction, I need another solution between the establishments.

Gabriela Hösl

Expert in Ambient Assisted Living

Telemedicine is one of the areas that will probably be one of the solutions or possible solutions for the allocation of medical resources in the coming years.

Dr. Andrea Vincenzo Braga

Chairman of the Austrian, and Vice-president of the Swiss Society for Telemedicine and eHealth
consultation
In a fast-changing society, numerous independent consultants ensure a dynamic exchange of experience and knowledge.
intervention
It is not just about providing specific advice, but also about checking the availability of experts and optimal services and products.
expertise
Tailor-made planning of the future under the supervision of international experts of various professions provides stability.
Important and intriguing topics
[The selection of topics results from over three decades of practice-oriented research, innovations, projects, lectures, conferences and professional exchange with experts worldwide. An overview in Fundus!]
Assets and retirement
Dynamic retirement
Effective communication
Health without borders
Innovative housing
Modern health
Reasonable bureaucracy
Smart investments
Tourism of the future
Understandable telemedicine
better use of time
save and allocate resources

smart invest money
Your way to us
[The smooth running of family life and planning for the future facilitate your professional success.]
Contact us if you want to enjoy life, you demand the best and safety is important for you.
All of us are different. Circumstances, questions and expectations are always different. Therefore be so kind as to share with us some information to enable us to provide communication and services that fit just you!